Newport, as many historians have noted over the years, is an architectural treasure chest. From the Colonial Era, to early Victorian, to the Gilded Age, and finally, to present times, Newport has an amazing breadth and depth of architectural gems for a community that is relatively small and compact in area. Indeed, there are few, if any, places in America that have as many individually listed Historic Landmarks, which is the highest honor the Secretary of Interior can bestow on an individual building.
Time and again, Newport's collection of structures has served as inspiration for scholars and architects alike. Soon after forming as a firm, McKim Mead and White commissioned a photographic study of the Colonial Era homes of Newport to serve as a reference for work they were doing. This firm would grow to be one of the most prolific and influential firms in the world from 1880 to 1928, which was a time of meteoric growth of architectural design and construction in America, and so this photographic study of Newport had influence both far and wide.
During the Gilded Age, firms of national prominence like McKim Mead and White, but also Richard Morris Hunt, Peabody & Stearns, Carriere and Hasting, John Russell Pope, and many others came to Newport to be inspired by great works of architecture from the past, but to also carry out some of their grandest architectural experiments like the Breakers, Elms, and Rosecliff. These buildings, in turn, were published in national architectural magazines like American Architect and The Architectural Record, and were seen by architects across the nation and, in time, around the world and influenced them.
With the quadruple hit of World War I, the passage of the income tax, the Great Depression, and World War II (all within a 30-year period), building in Newport waned from a torrent to the weakest trickle.
Once again, scholars focused their lens upon Newport as a place of architectural impact and influence. Noted Providence Architectural Preservationist Antoinette Downing partnered with a young Yale Ph.D. historian named Vincent Scully to produce the 526 page compendium, The Architectural Heritage of Newport, Rhode Island, in 1952. This book would have an enormous impact on the architectural profession that was, at that point, fully committed to the "Mid-Century" Modernist architectural experiment.
Vincent Scully was a highly charismatic and engaging lecturer, and his architectural survey class quickly grew to be among the most popular classes at Yale University for both architecture and non-architecture students alike. His belief that architectural history conveys a deep meaning and is imbued with the philosophy of its age can be identified as a probable early nurturing point for the ideas of "Post-Modernism," which sought to reconnect with more traditional modes of architectural design and detailing. The work of Robert A.M. Stern, Charles Moore, and other prominent Post-Modernists who came through Yale at the height of Scully's influence were inevitably influenced, either directly or indirectly, by Scully's close study of Newport architecture for his magnum opus.
As a student at Yale myself in the 1980s, I was introduced to dozens of Newport buildings as part of the American Architectural survey. As a graduate student and teaching assistant at Columbia, I was not surprised to see many of those exact same buildings featured in the graduate level class, "American Architecture 1876-1976," given by Robert A.M. Stern, Scully's student and intellectual admirer. Many thousands of students passed through those classes, including many like myself who would go on and teach many tens of thousands more in those same subjects at institutions of learning both around the country and the world.
Natives of Newport often take the extraordinary works of architecture in the city for granted: the Newport Casino is just a place to play tennis, rather than the beginning of the Shingle Style of architecture; the JNA Griswold House is not known to be the first major work by Richard Morris Hunt upon his return from being the first American-born student at the world-renowned École de Beaux-Arts, and therefore the start of a new American-era of academically influenced architecture, but rather as just the home of the Newport Art Association.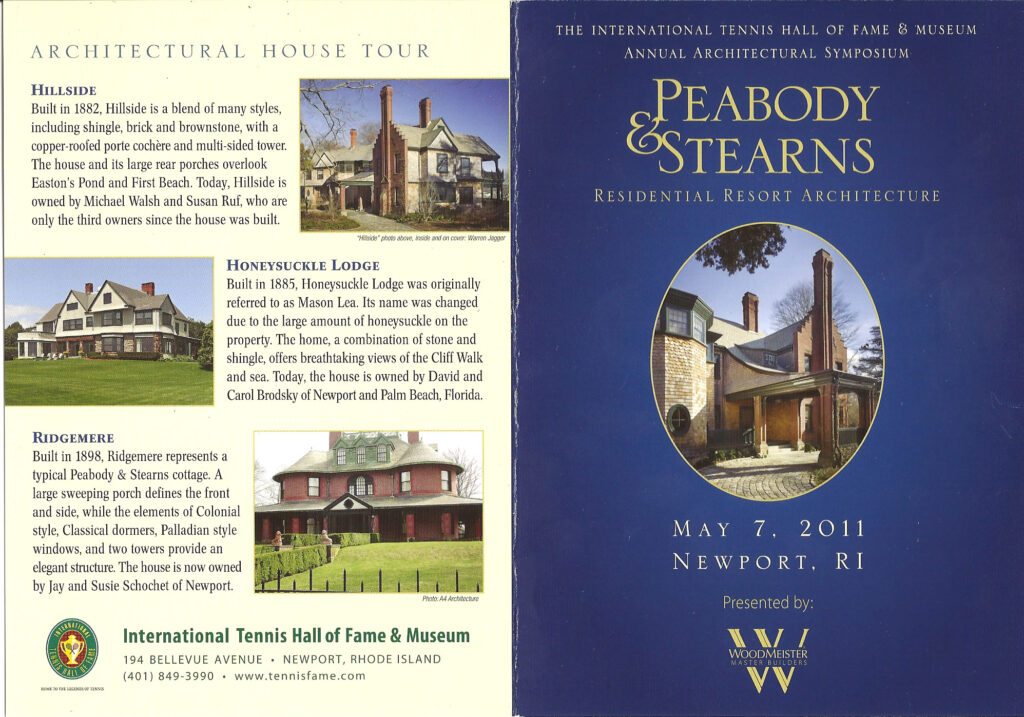 To address this point, the Newport Architectural Forum was formed in 2007 to educate and arrange tours and panels, and generally celebrate Architecture. Additionally, the allied subjects of Urban Planning, Landscape, and Interior Design were also adopted. A group of 60 interested people were the Founders and Ross Cann was the Founding Chairman. Since that time, many hundreds of people have become members of the group and many thousands have participated in the events, tours, exhibitions, lectures, and symposiums that the Architectural Forum has either organized or helped promote with the help of many other Newport institutions that also have important architectural resources and programming. The Annual Newport Architectural Symposium, which was organized for many years in partnership with the Tennis Hall of Fame, became an extremely popular and well-attended gathering that drew scholars and architectural aficionados from around the region and country.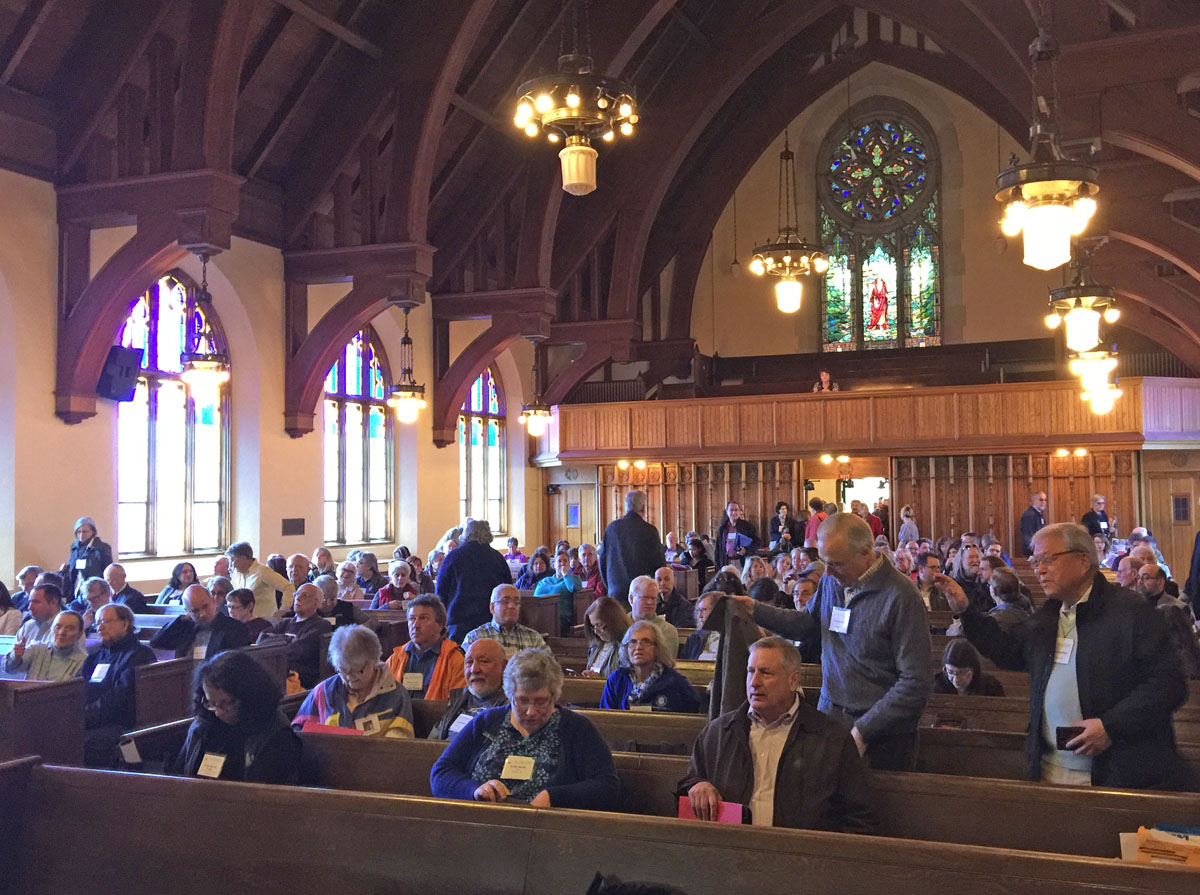 During this pandemic era, the Architectural Forum activities largely moved online with Zoom calls. The Forum team was simultaneously doing the North End planning, online preservation conferences, and numerous other important programs which still allowed people to remain physically separated and safe.
Membership into the Forum is only $20 per year and allows members discounts of more than $200 off all events that the Forum organizes and supports over that given year. A4 Architecture, which was also founded by Ross Cann, is the featured sponsor of the organization, providing a home and staffing for the community group. If you have a love of architecture, landscape, interior design, or urban planning, please consider downloading and submitting a membership application.
If you are interested in these subjects but prefer not to part with the princely sum of $20, apply to join the Newport Architectural Forum (Facebook Affiliates), as this is free of charge. Although you will not be eligible for event discounts or free admission to member-only events, you will get weekly posts on design and history as well as regular notifications of interesting events happing within the community.
Newport is such a special place that it deserves a group to celebrate it, and that group is the Newport Architectural Forum.
Looking to design or remodel your home to its fullest potential? Let's discuss your plans.
Ross Cann has been a licensed architect since 1993 and has decades and hundreds of projects of experience. He holds honors architectural degrees from Yale, Cambridge, and Columbia Universities and Management Certificates from Brown University and the Goldman Sachs business program.