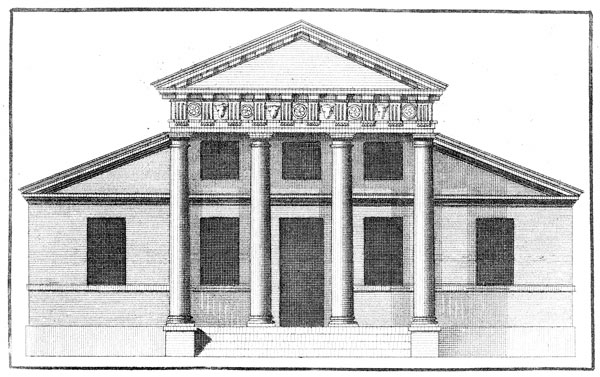 The Redwood Library marked the introduction of a new style of American architecture – Palladian – into the city of Newport. It featured such Palladian characteristics as:
rusticated panels emulating stone appropriate to earlier models

columns and pediment, although familiar today, were quite daring and novel in their time

natural light – an essential design feature of 18th and 19th-century structures
The initial design of the Redwood Library was based on Palladio Villa in Quattro Libri (English ed: "Four Books of Architecture"), which is a treatise on architecture written by the 16th-century architect Andrea Palladio. The architectural style was named after him. The building has expanded throughout its lifetime in a series of additions. It was originally one large central room (now known as the Peter Harrison room) with smaller gallery rooms flanking it to the North and South sides. The building, although constructed of wood, was built with "rustication," or panels, on the outside to look like more expensive and permanent quarried stone blocks. In front of the building, as befit America's first lending library and institution solely dedicated to the dissemination of knowledge, was a classical pediment supported by four columns, reminiscent of the Parthenon – the ancient seat of learning at the Acropolis in Athens, Greece.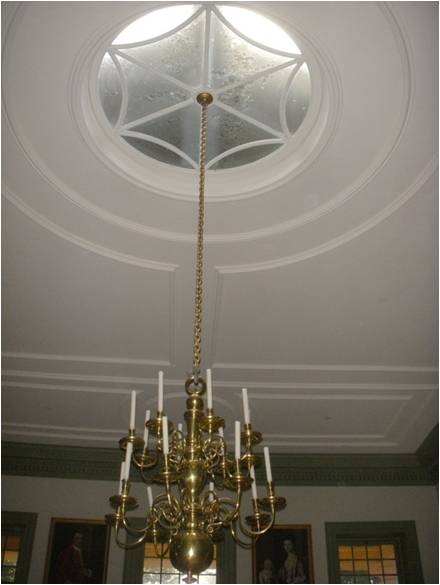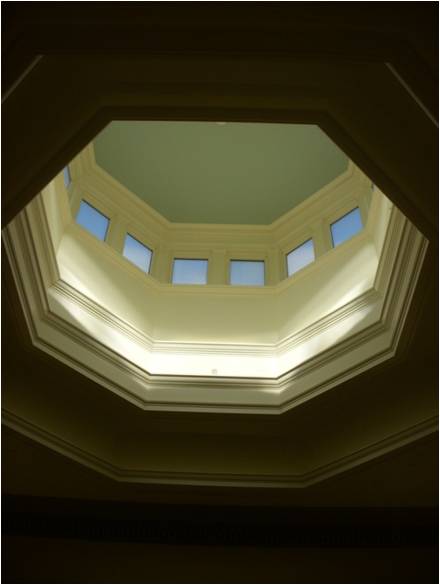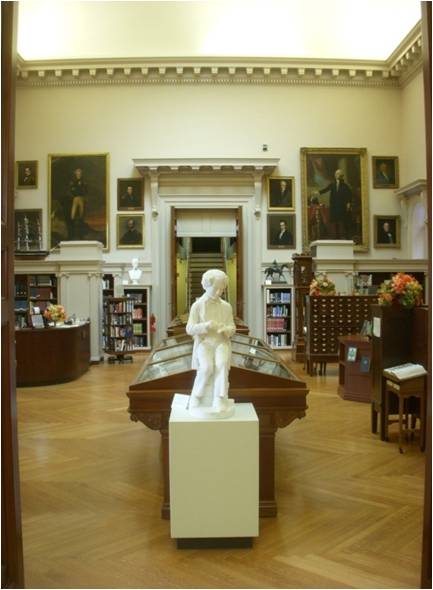 Looking to remodel your home? Let's connect. 
Join the Architectural Forum to stay up-to-date with architectural news from Rhode Island and abroad.
Want to continue reading? Here are some of our favorite posts:
The Enduring Power of New England's Shingle Style
Project Spotlight: Barrington Ranch House
Phases of the Architectural Design Process
Newport Restoration Foundation
Famous Newport Architects:
Our "Newport Architecture" Series: Colonial Settlement, Federalist and Early Victorian, Gilded Age, and Modern Era.
A4 Architecture: Our Origin Story