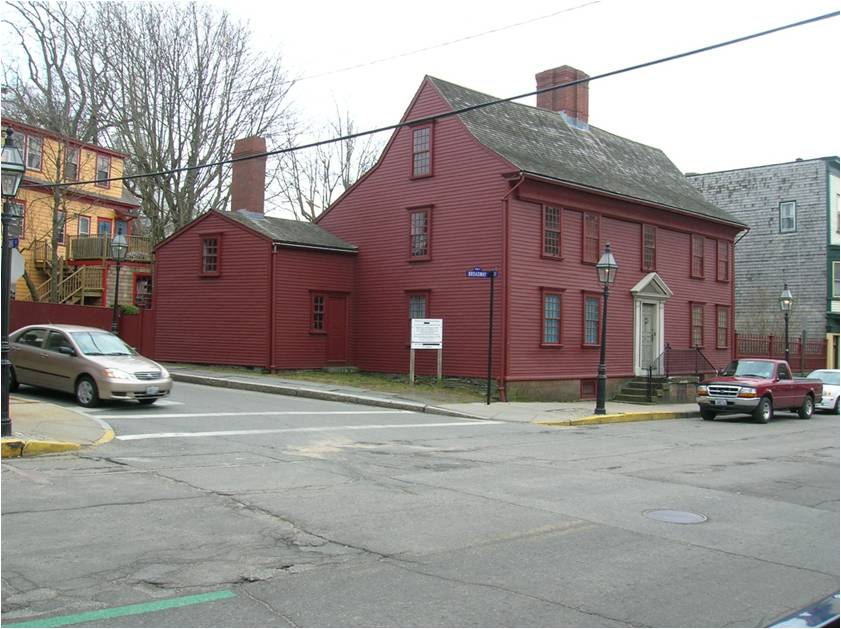 A residential example of architectural style of the early Newport settlement is Wanton-Lyman-Hazard House. Built in 1697.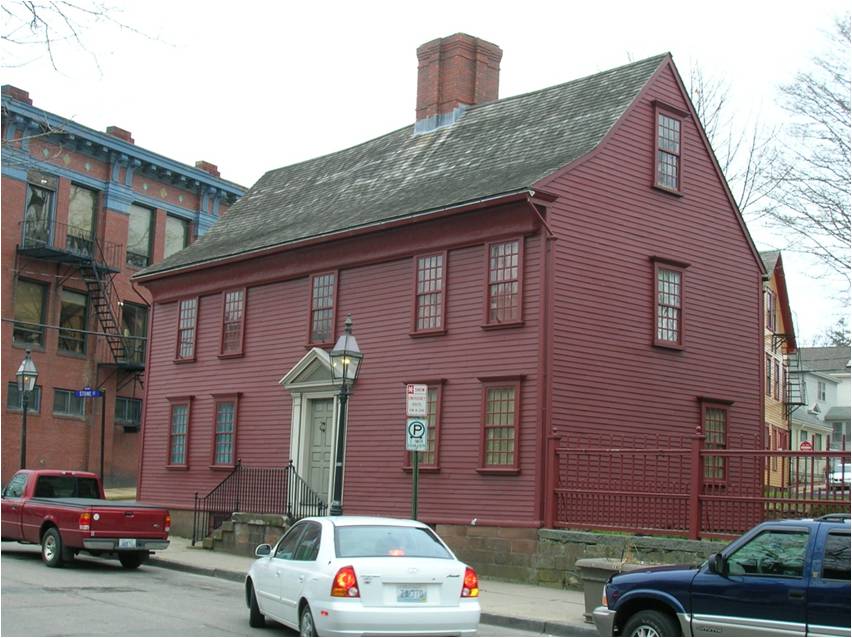 The residential Wanton-Lyman-Hazard House was an Early Settlement style residence that exemplified these characteristics:
saltbox/New England colonial elements
steep roof
small windows & panes
central chimney
situated on a small plot of land in a dense urban fabric
Homes of this era were based on English precedents but tailored to materials available in America. They were also built to sustain the New England climate.
In the early Newport settlement, the colonial, New England architectural style exemplified in the Quaker Meeting House featured these characteristics:
steep roof
diamond pane casement windows
the exposed interior beam structure
interior shutters, to be raised to open divided spaces
A basic square plan with a light cupola was the meeting house's original 1699 design.
The current meeting house (pictured above) has been restored to its 1699 exterior.
In 1720, the meeting house expanded in a linear direction.
The 1880 model shows more linear expansion, as the meeting house was now referred to as the "Wreck / Rec Hall".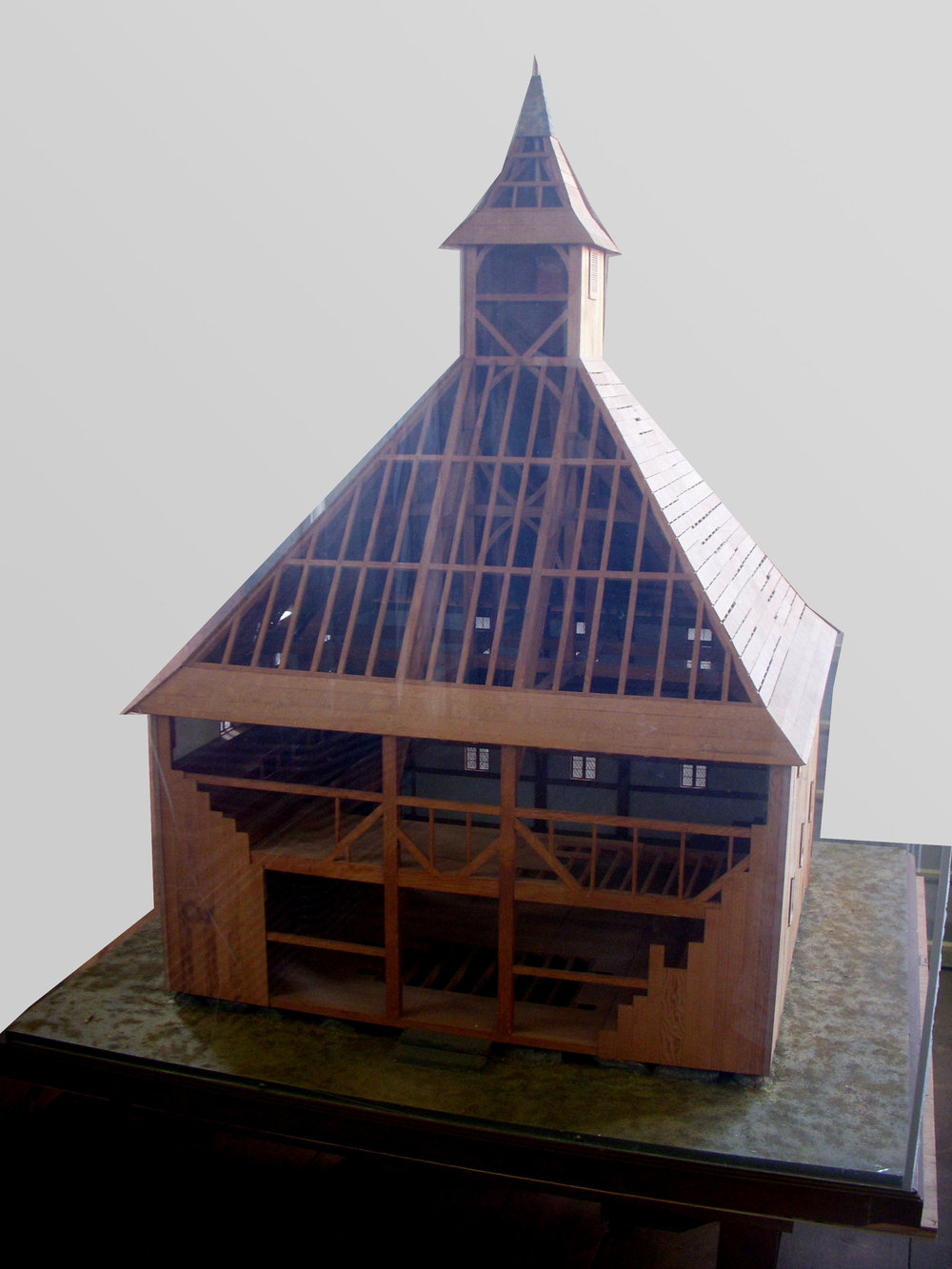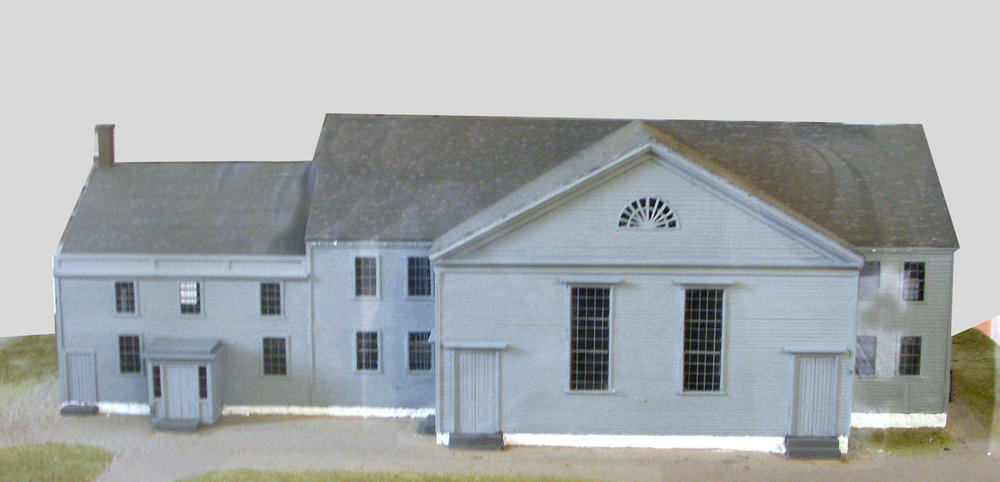 Looking to remodel your home? Let's connect. 
Join the Architectural Forum to stay up-to-date with architectural news from Rhode Island and abroad.
Want to continue reading? Here are some of our favorite posts:
The Enduring Power of New England's Shingle Style
Project Spotlight: Barrington Ranch House
Phases of the Architectural Design Process
Newport Restoration Foundation
Famous Newport Architects:
Our "Newport Architecture" Series: Colonial Settlement, Federalist and Early Victorian, Gilded Age, and Modern Era.
A4 Architecture: Our Origin Story