Amongst the many historic structures that populate Newport's rich architectural landscape, one name appears again and again: George Champlin Mason.  From 1860 until the mid 1890s, George Champlin Mason Sr. and his son of the same name designed more than 150 notable residences and other buildings across the city of Newport, RI. As he was raised in Newport during the upbringing of his father's own architectural practice, George Champlin Mason Jr. was fated to take interest in architectural design. In 1867 at age 18, the younger Mason joined his father's firm and only four years later would become a partner of the practice which was then renamed "George Champlin Mason & Son".
Under the new name, the father-son duo put out some of the best work of their careers. George C. Mason & Son produced a number of iconic residences in a variety of styles like the Philip B. Case House, the John Ogden House, the Isaac P. White House, Parkgate, Heartsease, and the Eisenhower House. Many of these homes have since been converted to condominiums, B&Bs, clubhouses, or event rental spaces. The passing of ownership and multitude of conversions of these homes have led to various historically significant elements being removed or lost over time. Many architects in recent years have attempted to undo these changes to restore authenticity and purity to these homes as a means of architectural and historical preservation. Such can be said of the George Champlin Mason Jr. House, Mason's own residence during his years in Newport, located at 5 Champlin Street.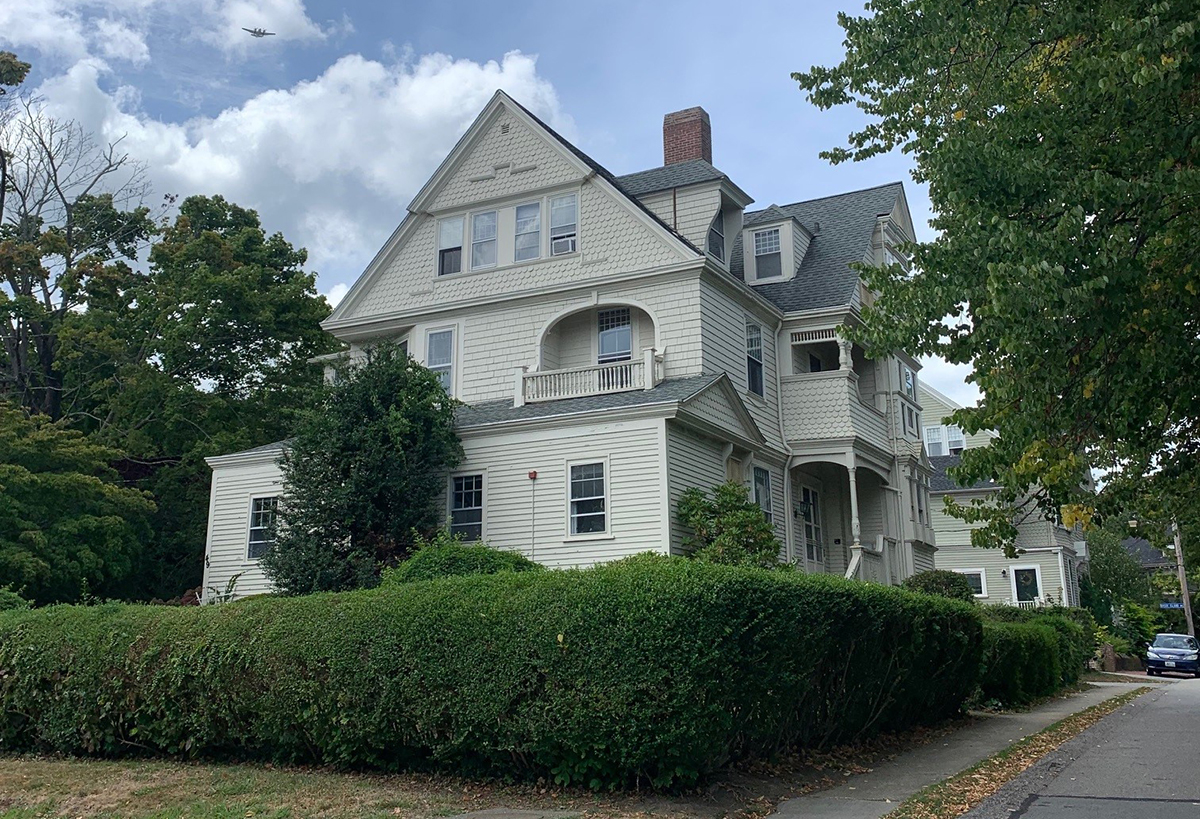 The George Champlin Mason Jr. House was designed by Mason & Son in 1885 and features many elements indicative of the Queen Anne Revival style and the Shingle style including asymmetric massing, ornate detailing in the exterior siding, and a multitude of small balconies. Also featured on the building's front-facing façade is a large stained glass window done by John La Farge which draws attention from the busy main routes connected by Champlin Street to the intricate detailing of Mason's architectural handiwork. Details in the eaves reflect those found in Newport architectural works that were considered historic even then. This matches George Champlin Mason Jr.'s fondness for historical architecture and own interest in architectural preservation later in his career. As found in an historic photo of the residence, the building once sported a porch at the ground level which can be further supported by Mason's appreciation for first floor porches.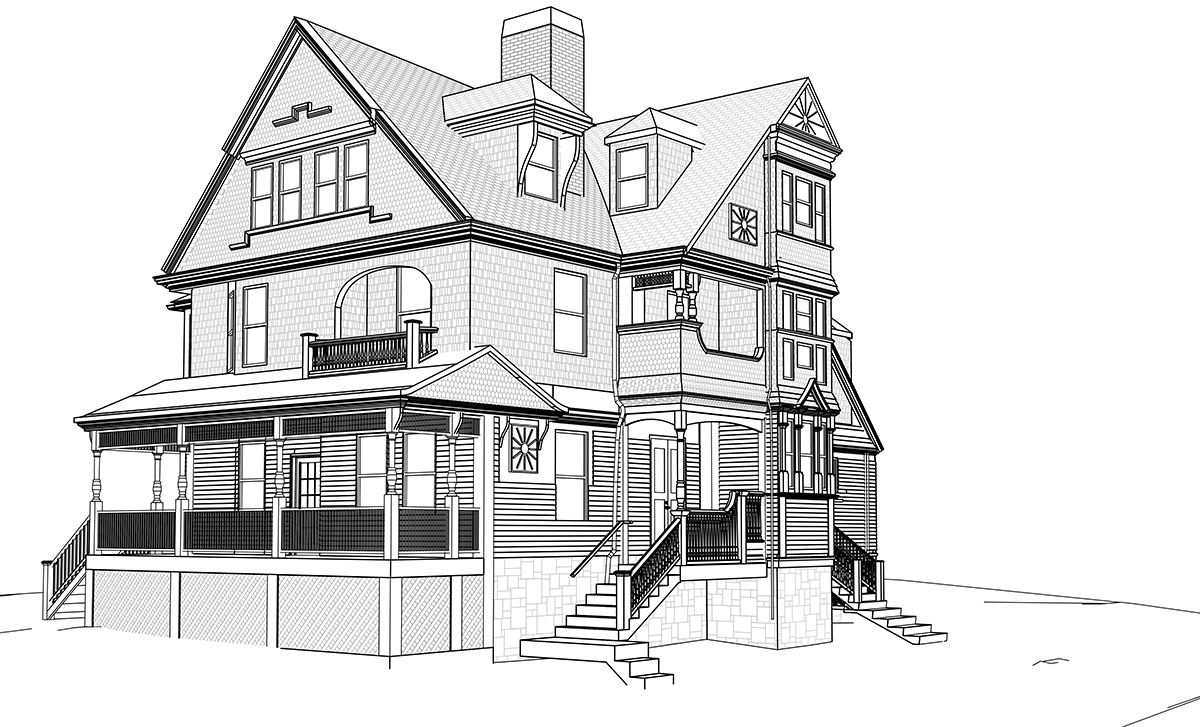 In the twentieth century the single family residence was divided into five apartments. The porch and its accompanied ornate railing were replaced since their initial construction by what is now a kitchen and bathroom. The multi-family dwelling will soon be largely converted back to its original design. Along with major interior changes, the porch and railing will be restored to their original look to restore authenticity to the structure. A4 Architecture & Planning has been given the opportunity to undertake this restoration as a means of architectural preservation, which has often been applied by A4 as historic preservation in Newport becomes more and more relevant and necessary. In Newport, where so much of the community's economy and attraction is rooted in its past, returning historic structures is a special privilege and pleasure.
Ross Sinclair Cann (AIA, LEED AP) is an historian, educator, author, and practicing architect living and working in Newport for A4 Architecture. He holds honors degrees in Architectural History and Design from Yale, Cambridge, and Columbia Universities.
He recently taught a course on George Champlin Mason & Son in The Circle of Scholars program at Salve Regina University.