In 1860 George Champlin Mason designed an Italianate villa in Newport, RI for Edmund Henry Schermerhorn, who was an American and part of the old New York families of Dutch descent. Today that house is known as Chepstow. It is among a series of houses designed by Mason that lie along Narragansett Avenue, and it is representative both of his early work and the types of commissions his family background and marriage made available to him.
Schermerhorn was born into a wealthy Manhattan family on December 5, 1815. He resided in the Schermerhorn family mansion at the corner of Great Jones Street and Lafayette Place. His father was a prominent merchant and a director of the Bank of New York. Among his extended family was Uncle Abraham Schermerhorn, the father of Caroline Schermerhorn Astor, who married William Backhouse Astor Jr, the leader of "The Four Hundred." On his mother's side, he was the grandson of John Jones and Eleanor Jones of Jones' Wood. He was a first cousin to Caroline Schermerhorn Astor who set the style for New York Society.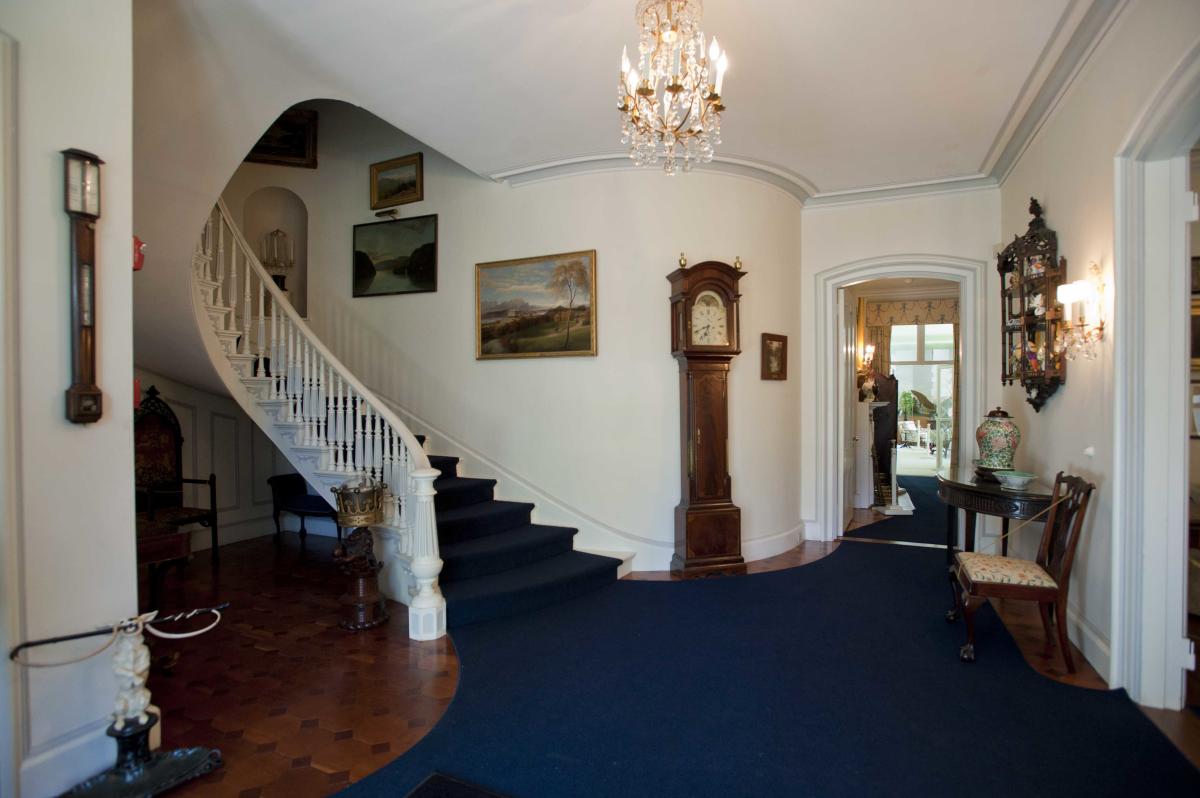 In 1860, Schermerhorn commissioned relatively new architect George Champlin Mason Sr. to design him an Italianate-style villa at 120 Narragansett Avenue. The villa was willed to his brother William and his eldest daughter, Fanny Schermerhorn Bridgham, as Schermerhorn had never married and had no direct heirs. In 1911, the mansion was sold to Emily Lorillard Gallatin and renamed Chepstow. It sits on its original grounds in a park like setting.
It was inherited by the heiress Aletta Morris McBean. The house opened to occasional visitation with the passing of Peter McBean in 1998. In 1986, Chepstow was given to the Preservation Society of Newport County. The house was donated with all of its contents and so it is not just representative of the architect and original owner but is now a time capsule of Newport lifestyle and taste in the late 1990s. This is a time well within the memory of many of us but will increasingly become a point of study and curiosity as that time recedes further in history.
Chepstow neighbors two other mansions designed by Mason: Gravel Court and Starboard House. Mason designed 150 homes during his career.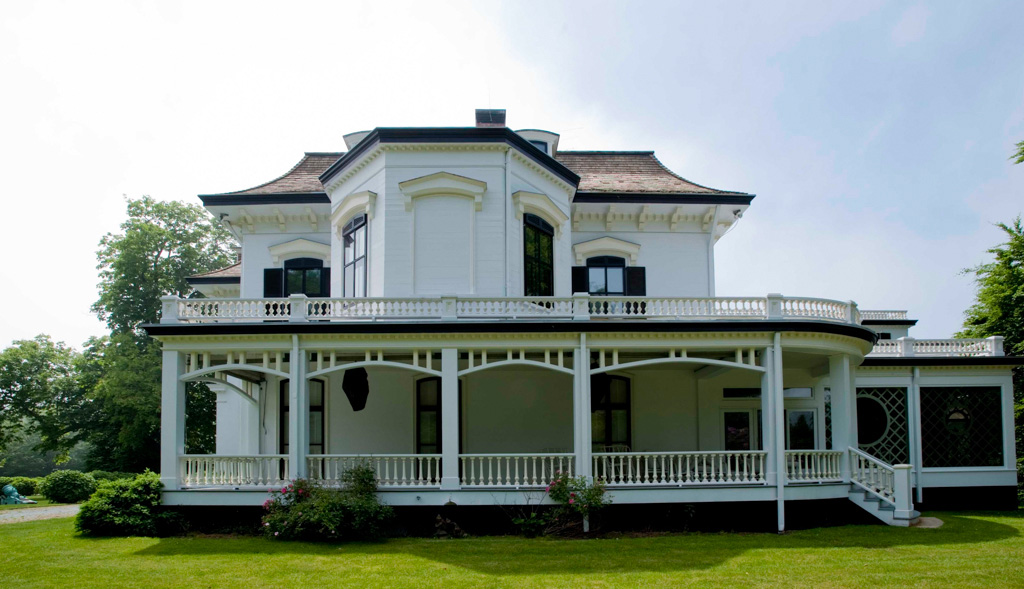 The Italianate style emigrated from England in the 1830s as part of the Picturesque Movement in architectural design. The Italianate form is seen in tall, narrow windows, low-pitched roofs with overhanging eaves, and square towers. In juxtaposition to the traditional models influencing architecture of times past, the Italianate style took precedence in the colloquial architecture of Italian farmhouses. The style became popularized during the 1840s and 50s because plans of landscape designer Alexander Jackson Davis circulated in his peer Andrew Jackson Downing's popular writings on landscape architecture.
Aside from minor restorations, Chepstow retains its original personality with a low French-style mansard roof, bracketed trim, and first floor round arch window detail. A large Palladian window is at full attention on the façade on the second story above an arch entrance pavilion. There is a single-story bay window on the left of the entrance. These windows on one side of the entrance became an exemplifying feature of Mason-designed cottages. While large, it is more typical of the more understated cottages built prior to the Gilded Age period.
Ross Cann, RA, AIA, LEED AP, is an author, historian, and practicing architect living and working in Newport, RI. He holds degrees with honor in Architecture from Yale, Cambridge, and Columbia Universities.