The Daniel Swinburne House is an extremely beautifully preserved Cottage Orné/Gothic Revival style house located in the "Catherine Kay" neighborhood of Newport. Originally built in 1863, the structure would have originally stood on a large parcel of land but as Newport continued to grow and prosper, the surrounding parcels were subdivided, and the house became part of a prosperous but relatively dense neighborhood. At some point in the past a deck has been added to this historic structure without the proper design and review. The quality of the construction and design did not match the high-quality and character of the existing historic structure. A4 Architecture was brought in to undertake a series of design projects including the redesign of the deck.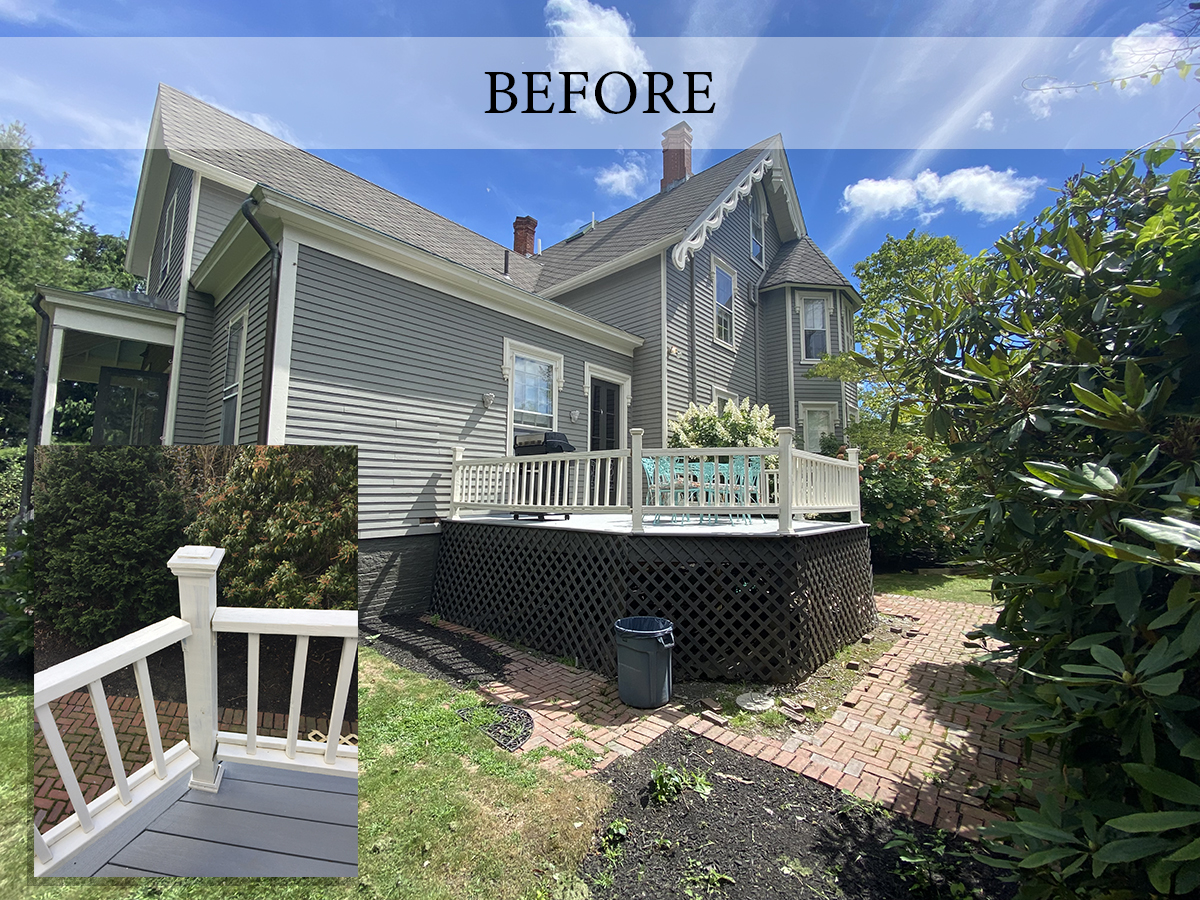 Since the location and size of the existing deck had been approved by the Newport Zoning Board of Review (ZBR) the decision was made to maintain the existing footprint and placement of the deck. However, the height of the deck was lowered to 30 inches above the ground so that high railings would not be required. In their place a low "sitting rail" was proposed. Not only would this open the views to the lovely side gardens and backyard, but it would also allow the current owners to entertain a dozen on the deck without having to pull chairs from storage as the wide rail is perfectly sized to allow someone to sit comfortably on it.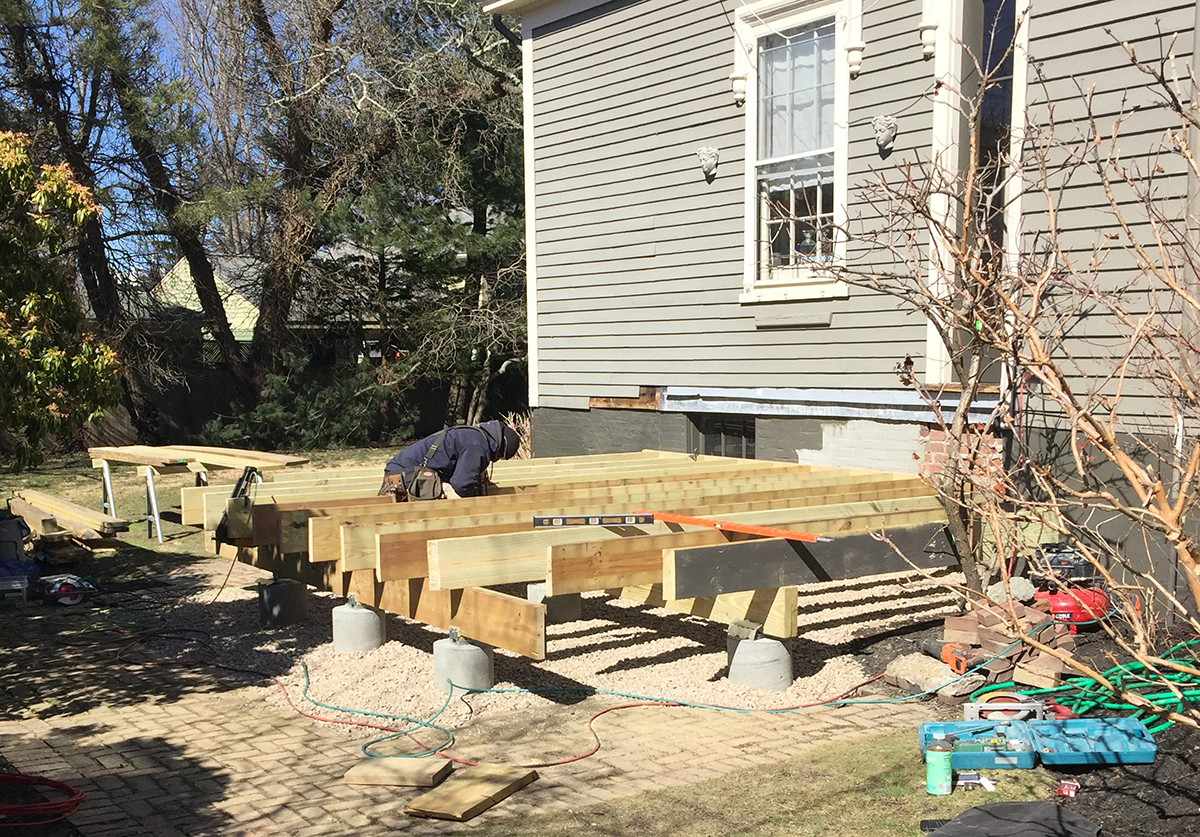 A4 Architecture proposed several high-quality contractors to undertake the work and the Damon Company was selected to execute the historically inspired design to perfection including the ipe deck. This material is notoriously difficult to work with because of its hardness, but it is extremely long lasting and ages to a beautiful silver patina. Thanks to the design and construction team the deck is now a proper complement to this beautiful house.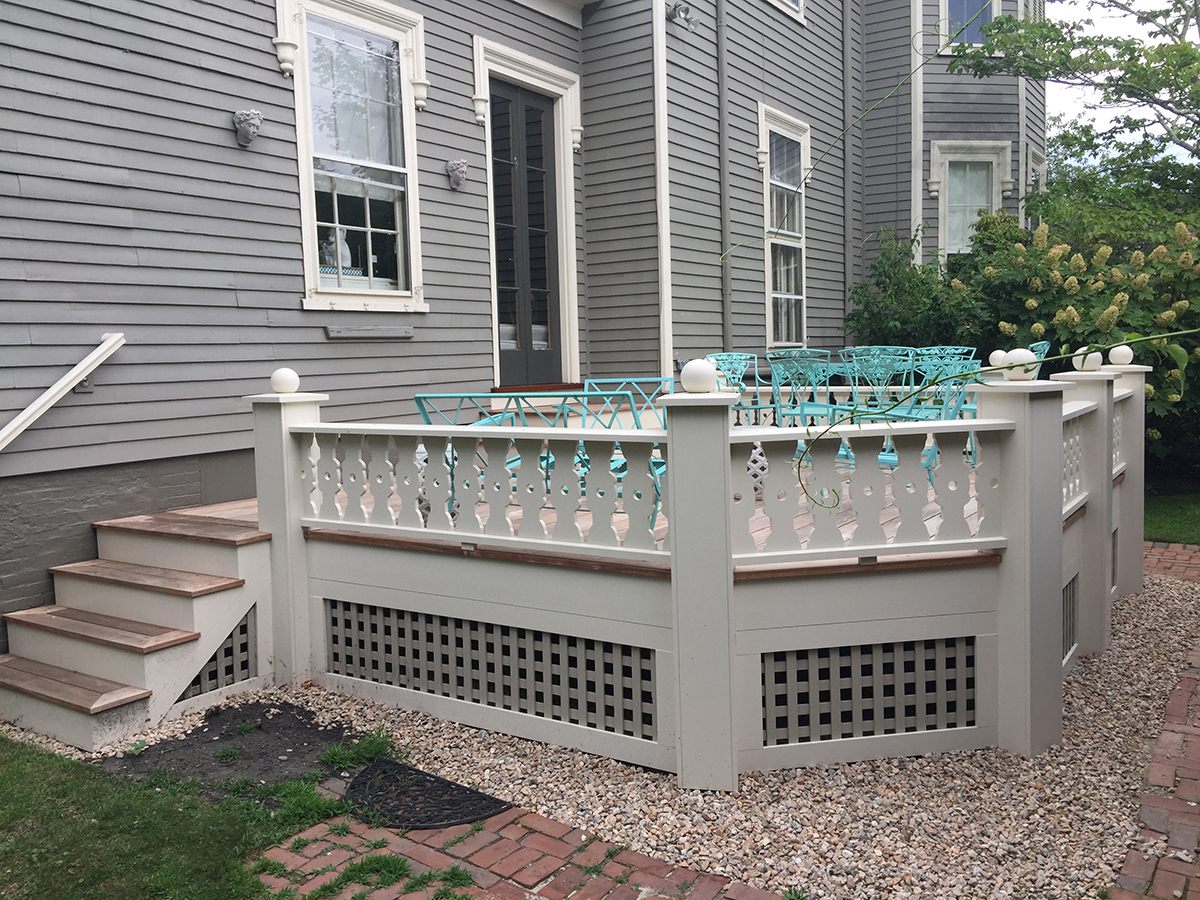 Ross Cann, RA, AIA, LEED AP, is an author, historian, and practicing architect living and working in Newport, RI. He holds degrees in Architecture and Architectural History from Yale, Cambridge, and Columbia Universities. He is the Founding Principal of A4 Architecture.