They say that a picture is worth a thousand words. In the world of interior and architectural design that is certainly true. In the past a well-prepared homeowner might have to comb through dozens if not hundreds of design magazines to find images that they liked and have to manage these loose images in binders or folders. Thanks to the explosive growth of the internet there are now many online applications to assist in finding, collecting, and sharing images in much more convenient ways and to help find design assistance for a project.
Among the earliest and largest image sharing sites is Pinterest, which was founded in 2008. This site, which is free for users, lets you organize and share image boards and to search other image boards. Pinterest is a general interest site and so people use it for not just interior and architectural design but for fashion, celebrity interest and a million other topics that people have. It is really more of a social media site dedicated to special interests.
Founded just one year later, Houzz is a site like Pinterest except that it is particularly dedicated to home and interior design. It also has a directory to help customers search the portfolios of designers, architects and contractors and to save their posted images to self-created "boards" dedicated to specific topics and projects. Theses boards can be either public, private or shared with specific individuals. The search function has both an organic and advertising component so you will be seeing both firms that list for free and those that pay for preferential placement. Houzz has recently launched upgrades so that it is not just a search site but one that can be used throughout the project for management, communication, invoicing and other functions many small contractors and designers frequently need assistance with.
ANGI home services is a product that resulted the recent merger of Angi's List (which was founded in 1995) and Home Advisor. This is now much more of a directory with a heavy advertising component. They promise to vet the contractors, and they then sell any leads to several so you will be bombarded with calls soon after you make a request. Some are pleased for the free assistance and others find themselves overwhelmed by the hard sell of contractors, designers and contractors seeking to recoup the fees that they paid. Because it evolved from Angi's List, which was founded twenty-five years ago to help recommend subcontractors, this site is better geared to small renovation and landscaping projects than major design initiatives. There is also a large home services component like cleaning, auto parts and eCommerce associated with this site.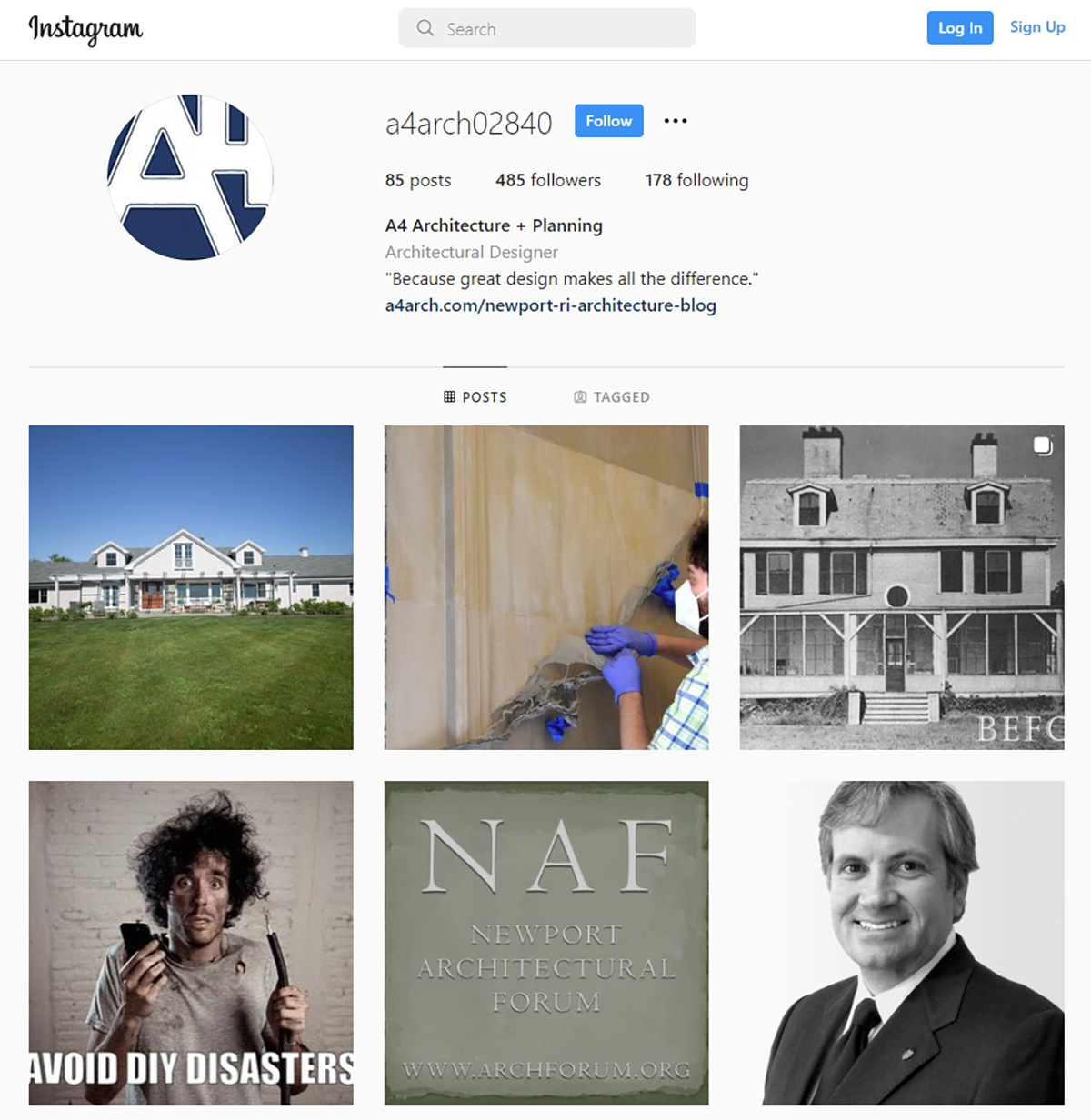 Porch is another site similar to ANGI in that it is focused on providing free service provider references to users by selling leads to the service providers. From a service provider perspective, we tend to shy away from these lead services because often the client is either just beginning their investigation process or is completely unaware of the costs associated with design and construction. The type of customers drawn to "free" services on the web are often the types of people who have come to be conditioned that intellectual and design services should all be "free" which does not work well in the realm of custom design and construction.
Past A4 Architecture blogs have focused on the dramatic difference in the increasing value of custom designed properties versus the decreasing value of most consumables. Most things we buy, from food, to clothing to electronics to even expensive items like cars, decrease in value over time, for that reason buying them as cheaply as possible makes economic sense. Design and construction however tend to increase in value over time. This means the extra time, attention and monetary investment needed to create the best possible buildings, should be understood as, investments rather than simple expenditures.
Hopefully these various design-oriented sites will help you find your ideal design professional and help you communicate your preference for the design with them so that you will get the most beautiful and best functioning building that your budget will allow. Generally, the more time, effort and smart investment you make, the more pleasure you will have in using the home or building and the greater profit you will realize when you eventually sell that property.
Ross Cann, RA, AIA, LEED AP, is an author, historian, and practicing architect living and working in Newport, RI. He holds degrees with honor in Architecture from Yale, Cambridge, and Columbia Universities.