"A4 Architecture helps see the Ochre Lodge Carriage House converted into a dormitory"
For more than forty years, the Carriage House of Ochre Lodge, on the campus of Salve Regina University, had been used as an unheated storage garage. Set in the midst of 19th-century mansions and just a stone's through away from the magnificent Breakers Estate, the exterior of the building deteriorated over the decades behind its boarded up windows. In 2010, A4 Architecture was engaged to try to take the site of the building and convert it to much needed dormitory space for the University. As it was set in the Historic District and the carriage house was typical of other structures in the neighborhood, A4 Architecture decided early in the process to try to bring the building back into productive use in a form that was as close to the original structure as possible. Using Building Information Modeling (BIM) technology, the firm set out to careful document the existing structure and try to figure a way it could be converted into a modern and comfortable dormitory for 14 lucky students.
Working closely with the facilities and planning staff of Salve University, the designers at A4 Architecture figured out a way to neatly fit the required number of rooms into the structure along with the living area, kitchen, mechanical room and other spaces that were required. At the same time, the firm worked hard to keep the traditional character of the building intact, even as the entire infrastructure was upgraded or replaced. At the ground level, a polished concrete floor not unlike the one original to the carriage house was installed only with radiant heating buried within it to keep the students warm in the winter even while achieving a very high level of fuel efficiency. The dormers on the second level were expanded just enough to allow for new egress code compliant windows to be installed, but not so much larger as to noticeably change the appearance of the building. The old carriage house door was refinished and slid permanently into the open position to create an historic backdrop for the living space and a new glass storefront was built to be the translucent reminder of the door in the closed position. As every design turn, A4 Architecture sought to reclaim components from the original design and structure, not only so that the amount of material shipped to the landfill was less but also so that the building could begin life with material patinated by time and use to create an environment which felt solid and old. The students are delighted with the result and rumor has it that Ochre Lodge Carriage House will be one of the most sought-after dormitory spaces on campus!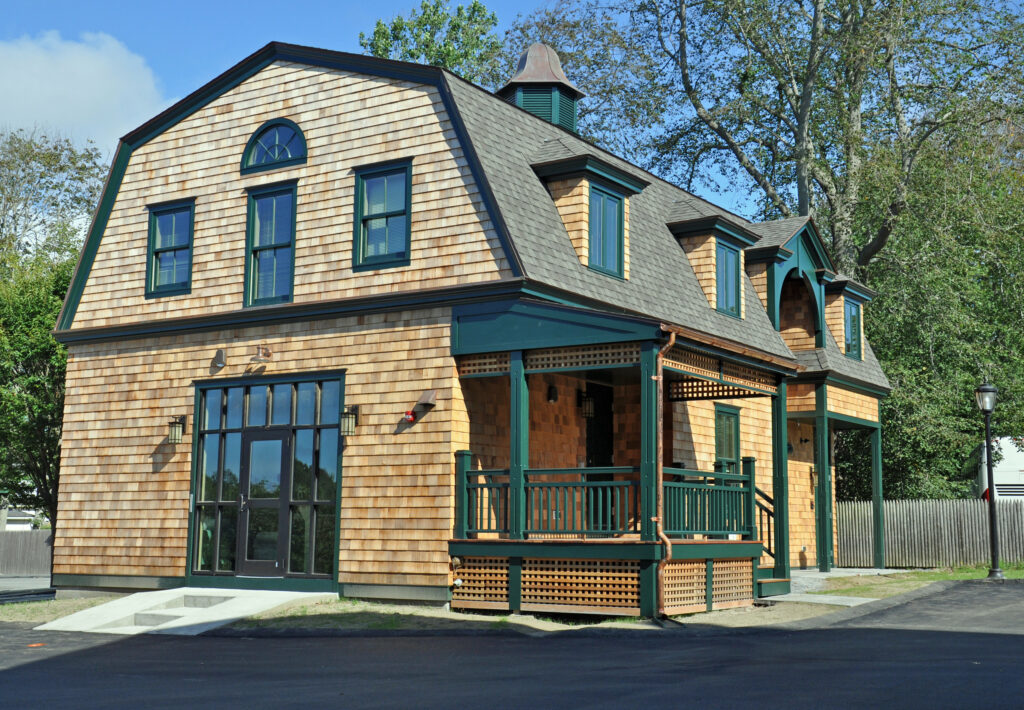 Looking to renovate your space or create a new one? Let's connect. 
Join the Architectural Forum to stay up-to-date with architectural news from Rhode Island and abroad.