Samuel Tilton House (McKim, Mead and White, 1881)
Each semester I am invited to teach a class in the "Circle of Scholars" continuing education program at Salve Regina University, located here in Newport Rhode Island. This is a program that Salve created to allow retirees and people over 50 years of age to learn about things that they did not have a chance to study in college or learn during their careers.
I teach the classes because the students are very curious, intent to learn and thankful for the opportunity to know new things.
I have been fortunate enough to benefit from great teachers at Yale, Cambridge, Columbia, and Brown universities it is. I feel a certain obligation to share the facts, figure and (most importantly) the passion for architectural history with the people who make time in their busy lives and schedules to learn.
In the past I have frequently taught broad architecture survey classes that have used Newport's vast architectural heritage as the material for a class that took the students from the city's early colonial structures up to present day. While past students have been generous with their praise and enthusiasm for these broad classes, many expressed a desire for a more in-depth investigation of the buildings and architects than these broad classes permitted.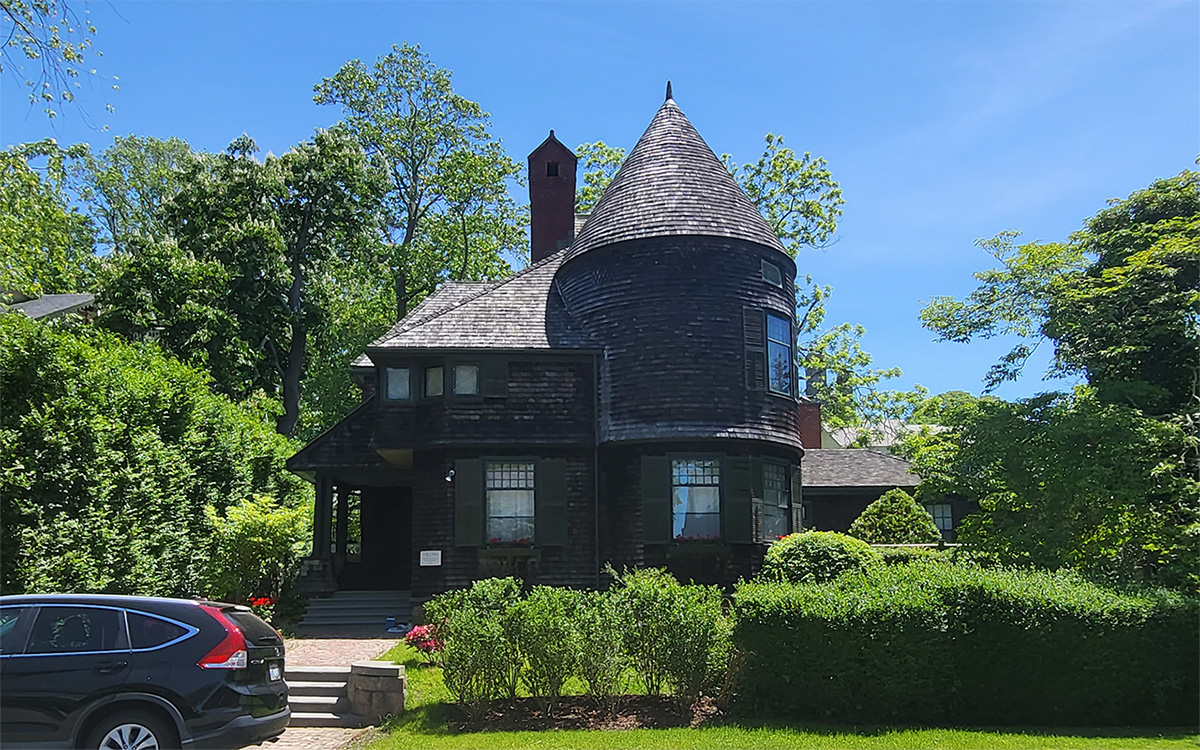 Francis Skinner House aka "Villino" (McKim, Mead and White, 1882)
To address this concern, I prepared a class on McKim, Mead and White's work within the Catherine Kay neighborhood. There are six buildings built by that famous firm within a ten minute walk within this neighborhood of houses mostly built during the Gilded Age. These buildings range from quite small to very large and from 1876 to 1901.This represents the early to mid-part of the career of this firm, which by the completion of their last building in the neighborhood, had become the largest and most prolific architecture firm in the world.
Please enjoy the first lecture in the series: McKim, Mead and White's seminal work within in Catherine Kay neighborhood.
A second lecture and walking tour of the six houses will be posted later.
Ross Cann, RA, AIA, LEED AP, is an author, historian, and practicing architect living and working in Newport, RI. He holds degrees with honor in Architecture from Yale, Cambridge, and Columbia Universities.