Architecture is not just a three-dimensional art form like sculpture but actually multi-dimensional. If you think of the sound quality of a church, the tactical quality of touching a cool marble surface in a building, or the smell of freshly cut cedar shingles on a building, all of those are aspects related to Architecture. But perhaps the most important "multi-dimensional" aspect of architecture that most people do not generally understand is important to art form is the dimension of time.
Architecture, even a small house, is experienced in sequence. There is the approach, the entry and then the destination, almost like a cinematic sequence. But unlike a movie, the experience of architecture gets played out many times in many ways. It is played out one way for the homeowner who enters by the garage and a different way for the guest that walks up to the front door and rings the bell to be admitted to the house for a dinner party.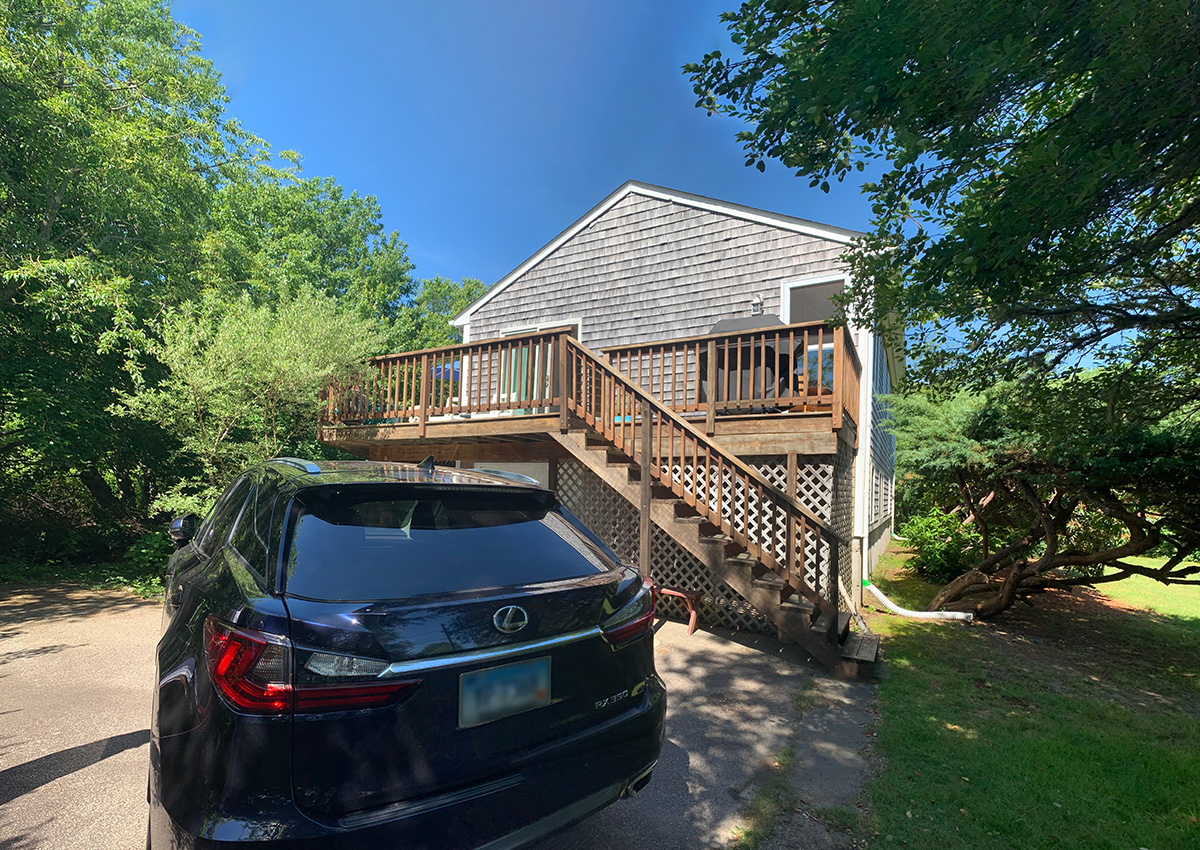 Existing Conditions
Describing the experience of architecture over time, which is something architects have carefully considered in their designs since the times of the ancient Greeks, has traditionally been very difficult for architects to convey to their clients. We can describe using the plan how one is to approach and enter the building and how the various spaces will connect visually and physically. But until recently the client's understanding of how the building would look and be experienced was relatively minimal, limited (if they were lucky) to a perspective view or two. Now, thanks to the development of Building information Modeling (BIM), we architects can create three-dimensional replicas of the proposed buildings inside the computer. From these models we are then able to walk clients through the entire project as if they are already completed. These animations, which we began doing for our clients around 2010, just keep getting better and more lifelike. Here is an example of a recent renovation project where we are transforming an ordinary and outdated cottage, built 40 years ago near the beach, into part of an updated New England summer house. We anticipate adding a third-floor master suite to the main home's double height living room, which will include a carriage house wing with a studio above it.
Soon instead of creating a single path through the computer model we will be able to provide our clients with virtual reality goggles and let them explore the model of their project at their own pace and see it in three dimensions. BIM technology helps make the design process more enjoyable for the client as they can participate more easily and helps the architect capture important considerations the client might not have shared without experiencing the 3D model.
If this is something that you think you might like to have as part of the process on your upcoming project, be sure to verify your architect has the skills and technology necessary to provide these services as many (if not most) architects still do not have this technology available to them.  The unfolding of architecture over time is one of the richest aspects of the art form so look for that in the architecture around you and in any architecture that you are part of helping create!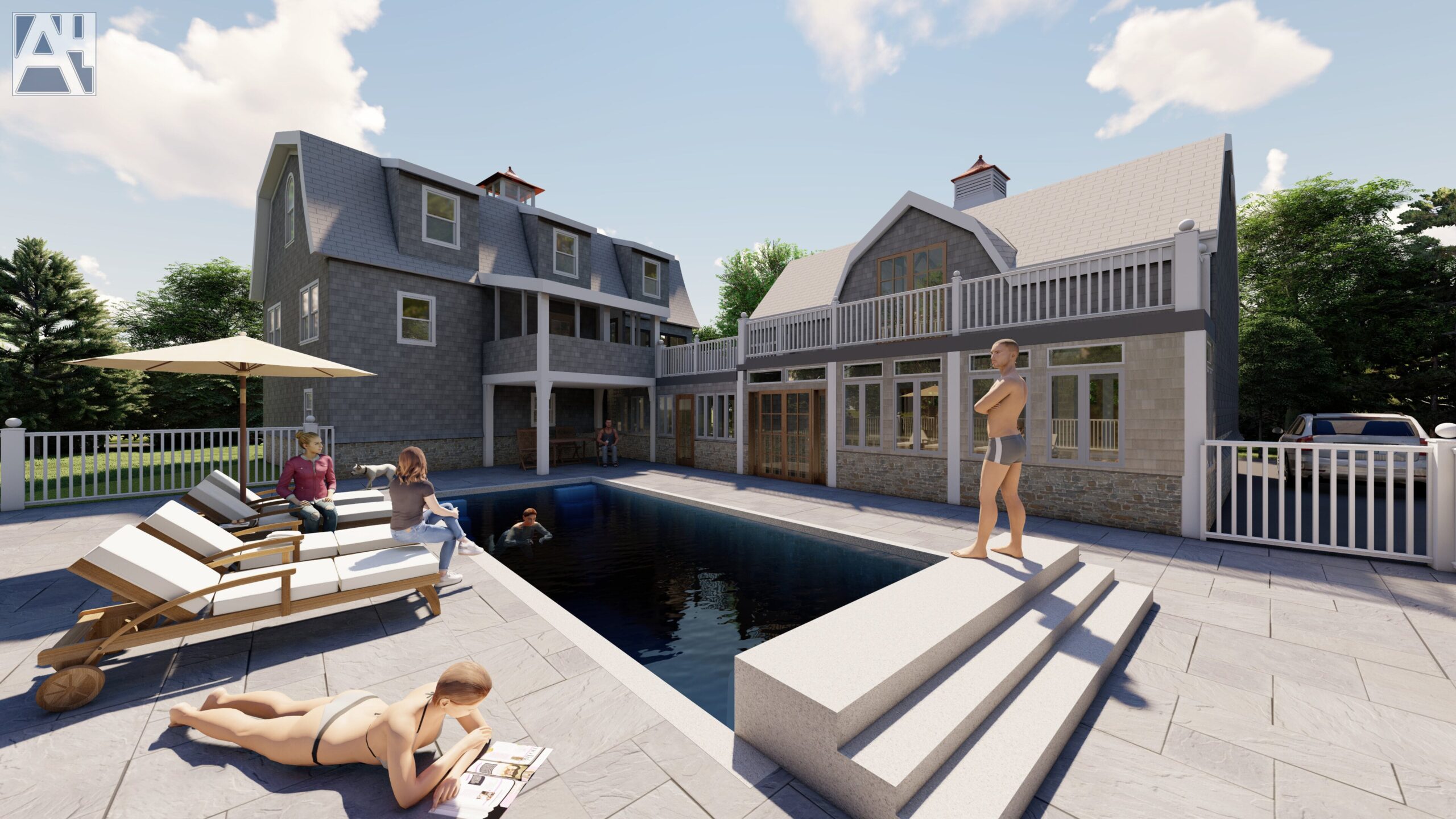 Ross Cann, RA, AIA, LEED AP, is an author, historian, and practicing architect living and working in Newport, RI. He holds degrees in Architecture from Yale, Cambridge, and Columbia Universities. He is the Founding Principal of A4 Architecture.